Mothers of Invention
About Memory Work

Situated at the Strachan Gate entrance to The Bentway, Memory Work is a speculative monument that commemorates Toronto's potential.
Twelve embellished photographic portraits depict members of a future-fictional movement, the Mothers of Invention, honouring their roles in nurturing Toronto's transition to a regenerative economy. A work of foresight, Memory Work extrapolates from signals of change and glimmers of hope. The individuals photographed are luminary figures, present-day seeds of the characters they portray. An audio tour, available by calling a toll-free number, offers an additional narrative layer and a portal to the possible city.


Memory Work is co-presented by From Later and The Bentway with support from the Scotiabank CONTACT Photography Festival as part of ArtworxTO: Toronto's Year of Public Art 2021–2022. Additional support by the Canada Council for the Arts, City of Toronto, and the Toronto Arts Council.
On view at The Bentway, May 1, 2022 - April 30, 2023

Address: 250 Fort York Blvd, Toronto, ON M5V 3K9 (At street level on the East side of Strachan Ave. under the Gardiner Expressway)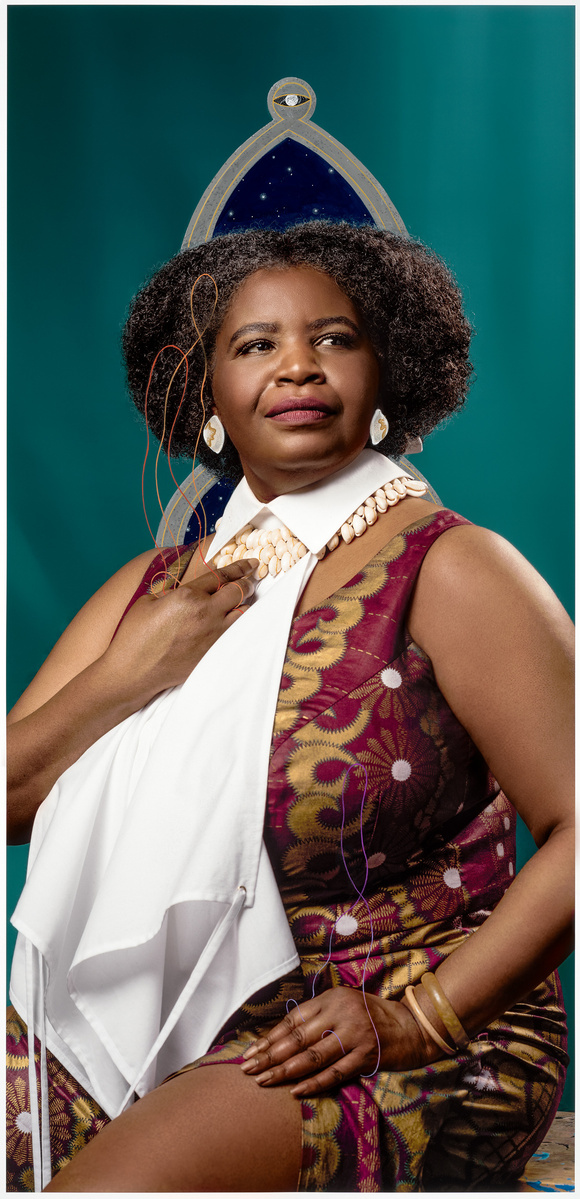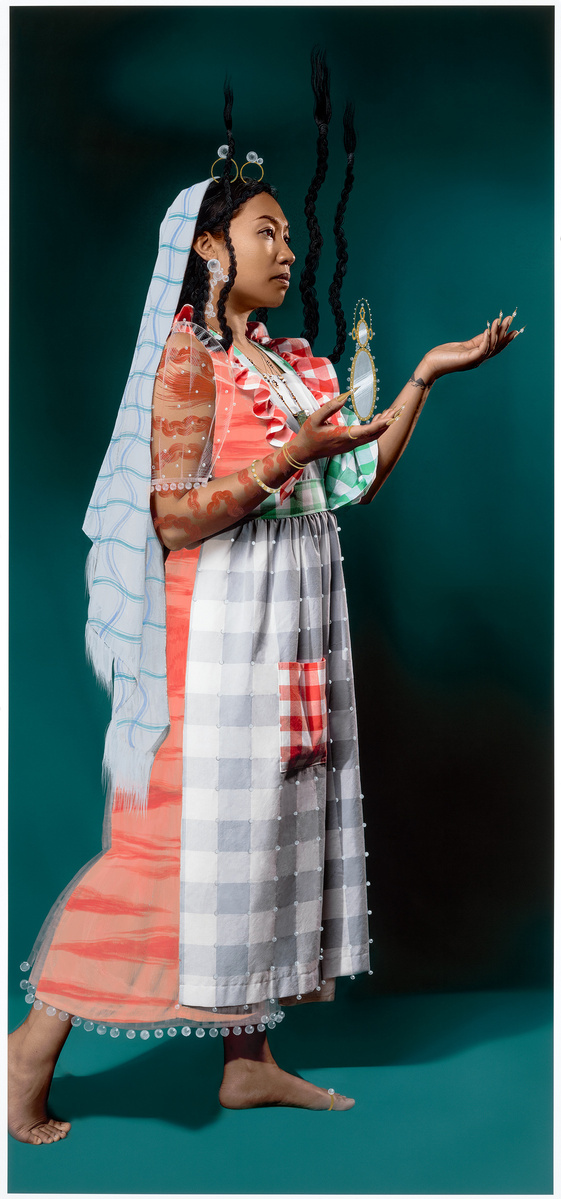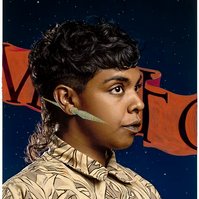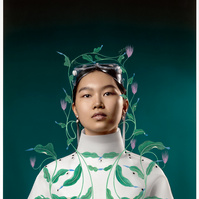 Team
Painting Embellishments - Rajni Perera
Stylists - Tala Kamea & Naomi Skwarna
Graphic Design- Emily Woudenberg
Portraits - Omii Thompson
Models: Mecha Clarke, Jennifer Maramba, Xiyao (Miranda) Shou, Zanette Singh, Cheyenne Sundance, and Dori Tunstall